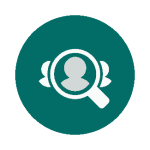 Job Opportunities
Apart from imparting academic knowledge, our teachers take extra effort in helping our students to utilize that skill set to increase their employability. We provide all kinds of assistance to our students for finding work after completion of their course.
Careers Connect puts them in touch with employers who are looking to fill vacancies from casual, part-time to full time positions, apart from apprenticeships, traineeships and volunteer work. It's free and open to all The Indian Institute of Digital Art & Animation students and graduates.
We also provide resume templates and other resources to help them put their best foot forward, including weekly newsletters to keep them up to date with new opportunities.
Check Placement Assistance for more details.
Login / Register at Career Connect Blog for Latest Job Openings.