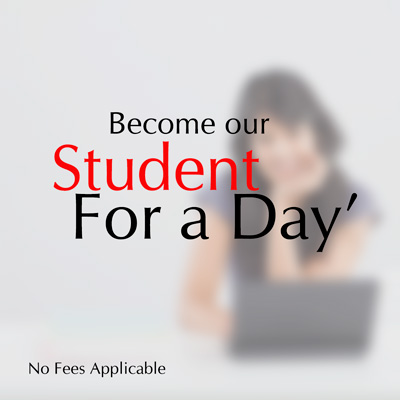 Student for a Day
Considering a career in Animation, Film, Photography, Game designing or development?  This free one day session will give you a glimpse into what these exciting sectors offer, so you can plot your path to digital stardom.
The world is screaming out for talented skilled professionals.  Find out if you want to be one of them….
Come along to our One day session and check out the amazing facilities that you could be utilizing to bring your creations to life!
Upcomming 'Student for a day' one day session is scheduled on our college campus,
Animation & VFX:          21 April 2018  11:30 am
Gaming:                          28 April 2018  11:30 am
Film & Photography:     22 April 2018  11:30 am
To register your interest in attending our "Student for a Day", simply fill in your details below and we'll send you an invitation to our next "Student for a Day".