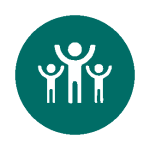 OUR TEAM
Foreword
Dedicated educators and administrators make up our full-time faculty and staff, a diverse team of professionals who love what they do. Working in close collaboration with each other, they are profoundly committed to discovering the key to each student's talents and abilities, and to helping each other grow in character, intellect, and confidence.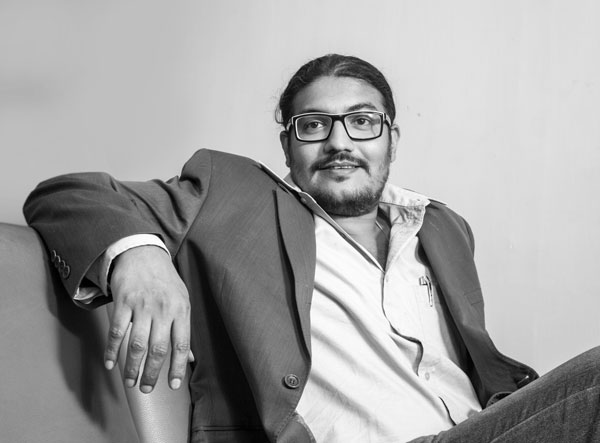 Shuvro Pratim Mitra
Director - Academics 
Shuvro Pratim Mitra is one of the founders of The Indian Institute of Digital Art & Animation, an architect of its global expansion and currently holds the position of Director of Academics. Mitra has taken the helm of the IIDAA as it seeks to enhance its intellectual presence on campus and across higher education by increasing engagement with faculty and students who are exploring important intellectual questions about emerging creative issues. Mitra has taught in many leading media and creative institutes since 2001. In addition to his Institute appointment, Mitra holds several memberships as a Board of Examination, BOE in the department of Visual Art, Animation, Photography for renowned state govt. Universities. Mitra has delivered more than 200 invited lectures. For his work in the field of Visual Art, Animation and Photography, he has received numerous awards, fellowships and honours from various governments, universities and learned societies.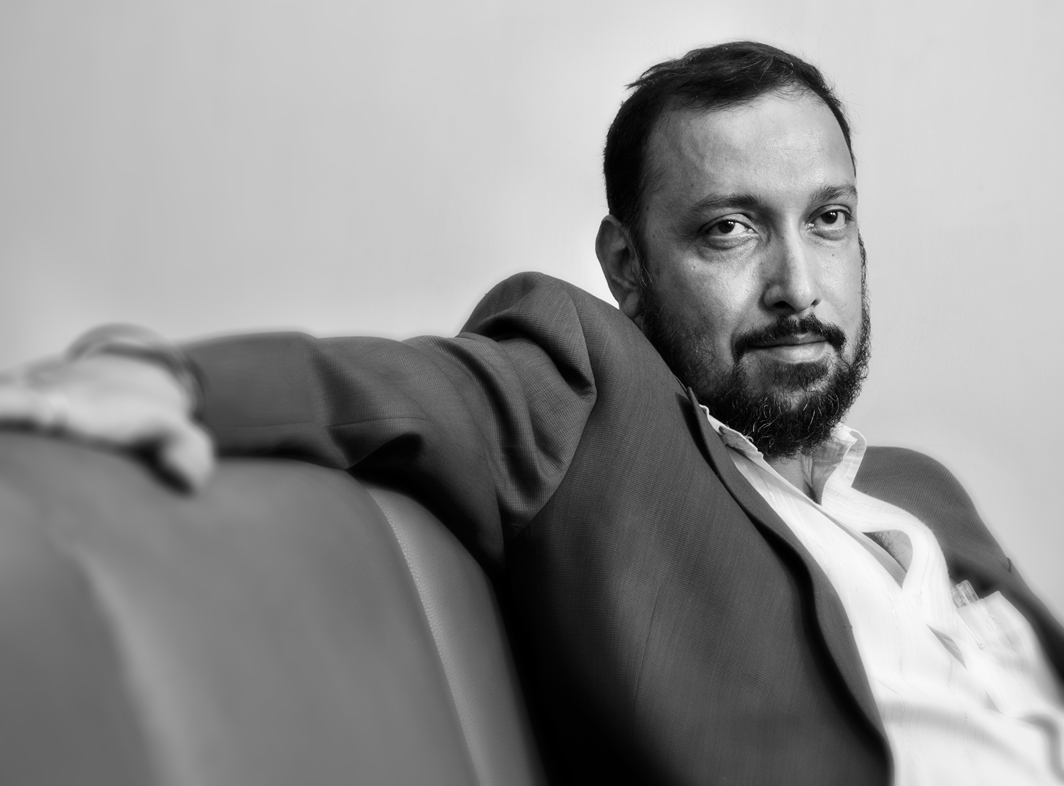 Arghya Roy
Principal
Prof.Arghya Roy has worked with the Institute since it's inception. He hold a Bachelors Degree in Visual Art (majoring in Painting) and Masters Degree in visual Art (majoring in Western Painting). He also holds a Diploma in Advance 2D Animation. Arghya has been actively involved with overall growth and improvement of the institute's infrastructure and academics. he is rightfully, one of the torch-bearers of the with th vision with which the institute was founded.
Somraj Chatterjee
Head of the department 2D Animation
Prof. Chatterjee holds a Bacholor Degree in Fine Art (majoring in Applied Art) and hlods a diploma in Advance 2D Animation. He has over six years of experience in the industry and five experiance in teaching. Somraj has been bestowed with prestigious TASSI awards for his works in 2D animated short films like "DESERTED" in 2009,"TALK TIME UNLIMITED" in 2010.He was also awarded the first prize "CREATIVE GURU" for the year 2010-2011. Prof. Chatterjee is the founder of Orange Scrible Animation Studios and helps students not only to hone their creative skills but also devlop their entrepreneurial skills to increase their marketability..
Jit Kumar
Faculty - Department of Photography and Cinematography
Prof. Kumar was a senior photo journalist for many leading dailies before switching his career to teaching. He holds an Associate of art at Colombus State community college, USA, ad did courses in advance Photography at Colombus, Ohio, USA. After completing his Master in communication at the Asisan Academy of Film & TV, Noida, Delhi, he has associated himself with short feature project and photography assignments. His exhibition has won him many accolades drawing praises from France curator Bertrand Puvis De Chavannes, who has also written the catalogue preface of his work. Prof. Kumar's vision is to enable his students stretch the language of Photo Journalism to cutting edge and impeccable standards. 
Avinaba Mukherjee
Assistant Faculty - Department Photography and Cinematography
Avinaba holds a Masters in Photography & Cinematograhy. He is an alumnus of the Institute and is passionate about wat he does. He has been proactively involved with many projects since he was a student and was associate with a prestigious project with Election Commision of India and assisted in children's workshop at esteemed Tollygunge Club in Kolkata. His short film "Different Face" won accolades at student's film festival. Avinaba in an avid follower of blogs on photography and cinematography and is very keen on further researching on the subject.
Ranadeep Mondal
Faculty - Department Photography and Cinematography
Mr. Mondal has a huge reputation and experience in the world of photography education. He not only knows his stuff, but he has the unique gift of being able to meet his students at their level and make complicated technical information both easy to understand and entertaining. He combines skill and technical expertise with great passion for his craft. He's not only a terrific photographer, but a wonderful human being. He's committed to excellence and our team really enjoyed working with him. He has a long list of clients and loves working new ones too. He hold a Advance Diploma in Photography from PAD & FIP.
Suvonil Das
Busisness Developer, Senior Project Manager and Student Employment Coordinator
Suvonil was associated with many multinational names like Wipro, IBM and The British Council, before joining the Institute as a Business Developer. Suvonil was given the additional responsibility of a senior project Manager to manage both academic and Business projects. It was under his initiative that the institute introduced a research column, to initiate and encourage students and visitors alike to take part in different topics on films, animation and photography. Apart from holding a bachelors degree in accounting and finance, he holds a diploma in film direction and screenplay writing. He has conducted many workshops on storytelling and character development across the city. Suvonil is very popular among the students and he tutors and mentors them constantly, to experiment and explore new possibilities and to think beyond given norm. Currently he has been bestowed with the designation of Student Employment Coordinator, to help student seek employment and get most of the opportunities.
Aryan Borua
Lab Co-ordinator
All Animation and Digital Media Art are practical oriented study course and requires lot of practice, Techniques and skill to render a project to match the contemporary standard and styles. A student contemplating an independent study project must first find a faculty member who agrees to guide them and provide them Technical supervision during the project. Our Lab Co-ordinator, Mr. Barua pursued a Bachelors Degree in Animation & Film Making is an energetic young personality with lot of passion in adopting contemporary techniques and technologies. His key role in the institution is to provide Technical support the students during the Practical and Lab Sessions, assist Senior Faculty members and supervise students in completing study project.